IMPORTANT - COVID-19 Response
Please note that Llexeter is currently operating in a reduced capacity in response to the COVID-19 outbreak. Parts orders continue to be fulfilled but may face delays. We hope to resume normal operation when government guidance suggests it is safe to do so. This may change if the situation remains ongoing. We wish all of our dealers and customers the best at this challenging time and ask that you all remain safe.
Come and join our team and be part of the largest network of the Lexmoto Dealer Network in the UK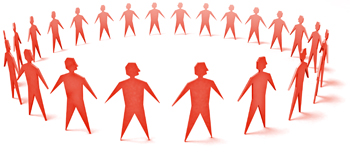 With a Trade-Login, you are able to place trade orders online, see our trade information, along with the latest special offers, discounts and wholesale prices on our website.

If you want to sign in, you will need to register first. Registration is fast and free.

Click here to find out more about our Dealer Opportunities

Register Now
Please note: Trade login is for businesses only. For us to process your request asap, please provide as much information as possible.
Dealer Opportunities Available
Our Dealer network carries an unbeatable profit margin and we are constantly adding more benefits to our already highly competitive support services:

Great rates and offers:
Extensive range of products available at very competitive prices
Fantastic profit margin available on all models
Stocking Plan Scheme: get our latest bikes in your stores
Free delivery throughout Standard UK areas*
Discounted delivery for Non-Standard UK areas*
Loyalty Discounts from as little as 9 units per 3 months*
Regular offers and bonus discounts

Huge stocks of Parts:
Over 70,000 parts, covering all of our range and most Chinese models in European circulation
Up to 20% off all parts orders placed and paid online
Free delivery for parts orders over £65.00+VAT

Promotion and Advertising:
Product advertisements in national UK magazines
Free exposure on the internet via Google, our retail websites, plus many more
Dealer Maps and Sale Referrals on our websites
Your time:

Fully operational branded website specific to your business and easy to modify for users.
Exclusive web access to your trade account to place orders, view order history and much more.
V55/1 Scheme or AFRL registrations available to speed up vehicle registrations and reduce your paperwork.
Online Warranty system and bespoke service and sales systems to help streamline your business.
* Terms and conditions apply. Please contact an Account Manager for more information.
To see how we can help you get the best revenue from your business, please call our team on 0844 567 8887, or print and send back the Dealer Application Form to become part of our network.