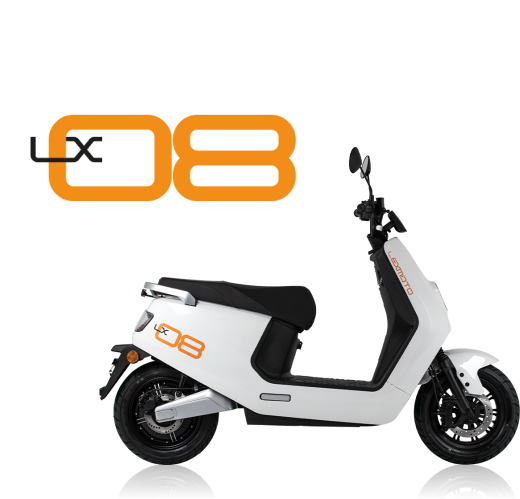 LX08MAX-E5
4000W Electric Motor


Lexmoto LX08 Overview
Other Information
Model Code :

LX08MAX-E5
About the Lexmoto LX08
Redefine urban mobility on the all-new Lexmoto LX08

Boasting parallel 60V32Ah removable lithium batteries, giving it a real-world range of up to 60 miles*, and a 4000W BOSCH motor that flies up to speeds of 47mph. This A1 compliant scooter lets you ditch the queue for the fuel pump.

Comes with a large LCD display, USB charging port, stunning LED headlight, and convenient remote lock control.

It also comes with a useful USB charging port and a stunning, bright LED light.

There`s no better time to make the switch to electric.

The positive impact on the environment is recognised by the UK Government, who are keen to support the adaptation of electric vehicles. The LX08 is eligible to meet the OLEV grant scheme. *This range is depending on speed / weight / braking and other factors
This product was added at 12:33pm on Friday 23 April 2021
Last updated: Oct 2, 2023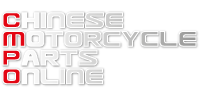 Need parts for the Lexmoto LX08?
CMPO are the offical parts supplier of all Lexmoto parts. In addition to this they also stock parts for all other brands in the Chinese Motorcycle Dealer repertoire.
Found Cheaper?
We're still better value! Don't get caught out, read why you should take care who you shop with.
Lexmoto LX08 Specifications
Performance
Max Speed :

75 kph

Max Power :

4.0kW @ 800rpm

Max Torque :

48.5Nm @ 800rpm
Engine and Transmission
Engine Type:

Electric Motor, Air Cooled

Engine Brand :

Bosch

Gear Type :

Twist and Go

Drive Type :

Hub Motor

Battery Voltage :

60v

Battery Capacity :

32aH

Battery Type :

Lithium Battery
Wheel, Suspension and Brakes
Front Tyre :

120/70-12

Rear Tyre :

120/70-12

Tyre Model :

Tubeless

Front Suspension :

Telescopic Forks

Rear Suspension :

Twin Shock Absorber

Front Brake :

Hydraulic Disc

Rear Brake :

Hydraulic Disc
Dimensions
Wheelbase :

1345 mm

Overall Length :

1895 mm

Overall Width :

700 mm

Overall Height :

1180 mm

Mass in Running Order :

84 kg

This is the weight/mass of an unladen vehicle but one which has all fluids correct and present within. It includes fuel in the tank to a minimum of 90% full.

Maximum Laden Mass :

255 kg

This is the maximum operating weight/mass of the vehicle as specified by the manufacturer including the vehicle's chassis, body, engine, engine fluids, fuel, accessories, rider, pillion and cargo.
Lexmoto LX08 Technical Data
Model Information
Length

1895 mm

Seat Height

800 mm

CAP/ABI Code

LXL0000L8SC A JYB

Width

700 mm

Mass in Running Order

84 kg

Unladen Weight

84 kg

Max. Laden Mass

255 kg

Height

1895 mm
Power Output
Max. Torque

4.kW Nm @ RPM

Max. Speed

75 Km/h
Tyre Pressures
Front Tyre

120/70-12

Rear Tyre

120/70-12
Lexmoto LX08 Gallery
** Pictures are for illustration purposes only
Lexmoto LX08 360° View
Hold down the left mouse button on the bike and scroll side to side to rotate the bike.
White
Red
* Recommended Retail Prices
RRP Prices are inclusive of VAT and includes Full Assembly, Full Pre-delivery Inspection (PDI) and a 12-month warranty, but can vary according to different geographic locations as Dealers may incorporate more comprehensive warranty and service plans into their pricing and may also offer accessories or other services above standard sales. Prices in Scotland, NI and offshore islands may be higher. Government first registration fee and vehicle excise duty are not included and will be charged at the current rate except for the cost of the physical number plate, which will be included in the price of the vehicle.